Subaru says EyeSight acts as an additional pair of eyes that detect accidents before they happen assisting in preventing them.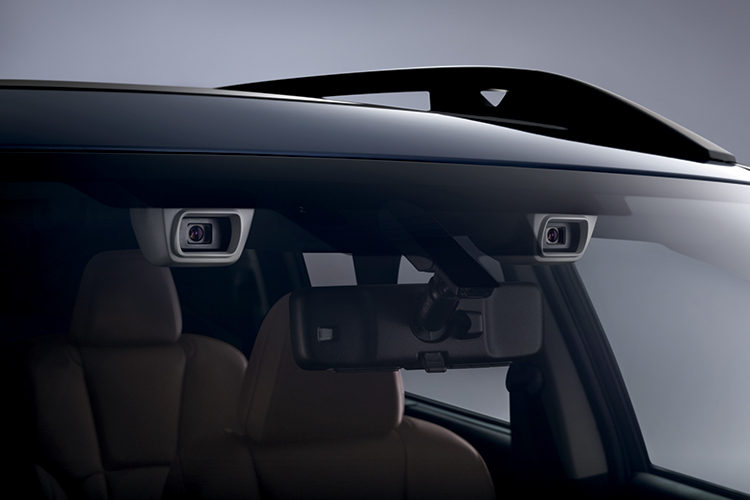 These additional "eyes" are two cameras mounted on the windshield on either side of the inside mirror. The visual images as well as other data from the cameras are processed by the vehicle dynamics control modules, engine control and transmission control. This determines when and how to intervene through advanced driver-assistance systems offered by Subaru. This includes precollision braking, precollision throttle management, adaptive cruise control, lane departure warning, and lane keep assist and sway.
EyeSight can detect speed differences with other vehicles up to 30 mph, pedestrian detection and brings the vehicle to a full stop to prevent a collision. The lane assist feature will steer a vehicle back into a lane if EyeSight senses it is drifting across lane markers.
Subaru Eyesight History
Eyesight made its debut back in 2013 as an option on the Outback and Legacy with black-and-white cameras. And was updated for the 2015 model year with color cameras and brake light detection. In 2015 distance detection was increased to 365 feet for a wider detection range. Eyesight has also been modified to work with Subaru's advanced adaptive cruise control.
EyeSight is standard on the 2021 Ascent, Forester, Legacy and Outback, and included on other models that are equipped with a CVT (continuously variable automatic transmission).